Current Clients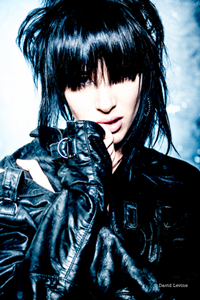 Fable is the much talked about new 19 year old talent hailing from Brighton, UK. Currently in the process of writing and recording her debut album with trip-hop collective, Archive, Fable has already co-written a track for the forthcoming new release by Orbital and for Russell Lissack (Bloc Party) new solo project.
Already being hailed as "Lorde from the dark side" (Simon Price, The Independent/Q/The Quietus) and "A real class act" (Fiona Sturges, The Independent/Uncut), her first release, I Speak Words has already been picked up and championed by the likes of CMU ("dark, atmospheric and swelling").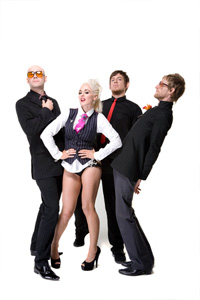 Kovak are one of the hot tips for "next big thing" status in the music world. Having been voted Critic's Choice at Canada's prestigious NXNE Festival in 2011, they then became only the second ever unsigned band to be playlisted by BBC Radio 2 with their debut single Killer Boots.
Having been variously compared to Blondie, No Doubt and the Scissor Sisters, Kovak were recently featured in a double-page spread in The Times confirming their position as 'one to watch'. With the debut album slated for release in February 2013, we here at 74 Music are excited to have helped grow and continue to manage such an exciting talent.

74 are delighted to be working alongside the hugely exciting new sound revolution, 3D60, the first ever venture into genuine "3D Sound". Developed by Youth and The Jam's live sound engineer, Mike Brady, listening in 3D60 take sound on from ordinary stereo into new dimensions of height and space. You can hear some of our work on the new collaboration between The Orb and David Gilmour, Metallic Spheres, and look out for a new 3D Deluxe version of Jamie Woon's forthcoming album. 74 currently look after sales, marketing and brand strategy for 3D60.
HFB is the new project from Alex Paterson (The Orb) and Dom Beken (Transit Kings, Placebo) who bring their heady mix of trip-hop, sonic anarchy and electronic raunch to enliven the scene. Having recently received a BAFTA nomination for their original music for the Pixeljunk game Shooter on PS3, Alex and Dom approached 74 to help with management of the project prior to their second album, released early 2011 to coincide with the much anticipated release of Shooter 2. Look out for what may become the first ever fully digital band experience.

British Record Holder, European, Commonwealth and World Championship medal winner. Originator of two of the most iconic moments of Athletics history with the 4x400 win against the invincible American team of 1991, to the heart wrenching but inspiring scenes of perseverance when his hamstring tore at the 1992 Olympic Games, Derek is one of the country's true sporting figureheads. 74 is working with Derek on a number of projects within the television world and also helping promote his successful motivational speaking business.
Previous Clients